Científicos identifican antiguo animal marino fosilizado en ámbar
---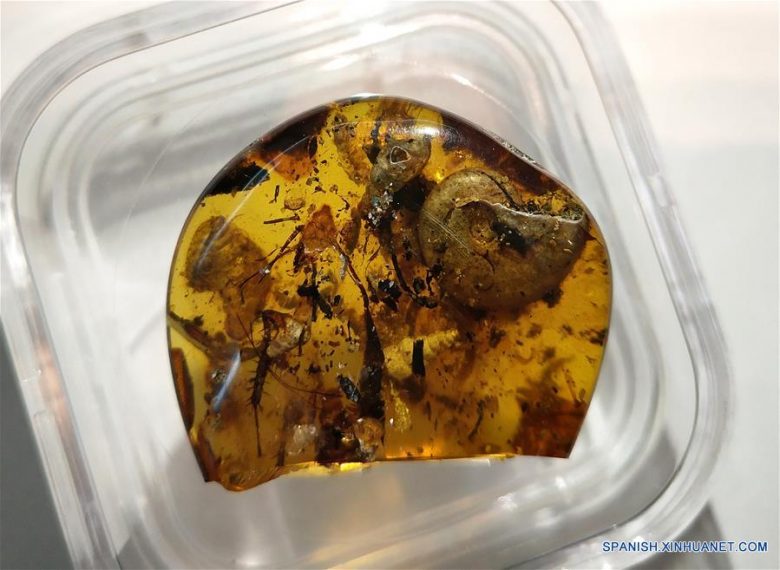 Washington.
Un grupo internacional dirigido por científicos chinos identificó el primer ámbar conocido con un antiguo animal marítimo en su interior llamado amonita que data de hace unos 100 millones de años.
El estudio publicado en Proceedings of the National Academy of Sciences describió el ámbar de 6,08 gramos, 33 milímetros de largo, 9,5 milímetros de ancho y 29 milímetros de alto. El descubrimiento ofrece una pista sobre la antigua ecología forestal costera.
Aunque muchas plantas y animales terrestres se han conservado dentro de ámbar, es raro encontrar vida marítima atrapada en su interior, señala el estudio.
Los científicos descubrieron que la amonita era juvenil y que pertenece a un grupo que vivió hace unos 105 a 93 millones de años. Es un raro ejemplo de datación de un animal marino a partir de ámbar.
Las conchas están vacías y no tienen tejido suave, lo que indica que los organismos ya tenían mucho tiempo muertos para el momento en que quedaron cubiertos de resina.
Por: Xinhua